Nov 01
Sarah MurphyDesk Set Sponsored Events No Comments
Update: Tickets are now available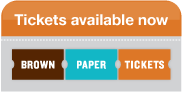 Wow, what a week it's been. We hope you're all safe and sound, warm and dry, and our sympathy goes out to all of our many friends and neighbors still without power at home. We're happy to know that most of NYC's libraries are now open.
Here's a little something to look forward to this winter.
Save the date for
Biblioball 2012: Signed, Sealed, Delivered
Saturday, December 8th
Ticket information and more details coming soon!